Quiltfest Goes MOD!
Mid-Century Mod
National Modern Quilt Competition
Quiltfest Oasis Palm Springs

Entry Deadline
Tuesday, August 30, 2016
To enter online, please click here or for a printable entry form click here.

Competition Theme: Mid-Century Mod emphasizes the look and feel of mid-20th century design. Artists are asked to draw inspiration from this period, reflecting their own exposures or from the work of artists such as Joan Miro, Piet Mondrian, Victor Vasarely, Frank Stella, etc. Where did you find the inspiration for your Mid-Century Mod quilt?
Accepted Modern Quilt Competition entries must be available for display at Quiltfest Oasis Palm Springs, October 6-8, 2016 AND at the Pacific International Quilt Festival, October 13-16, 2016.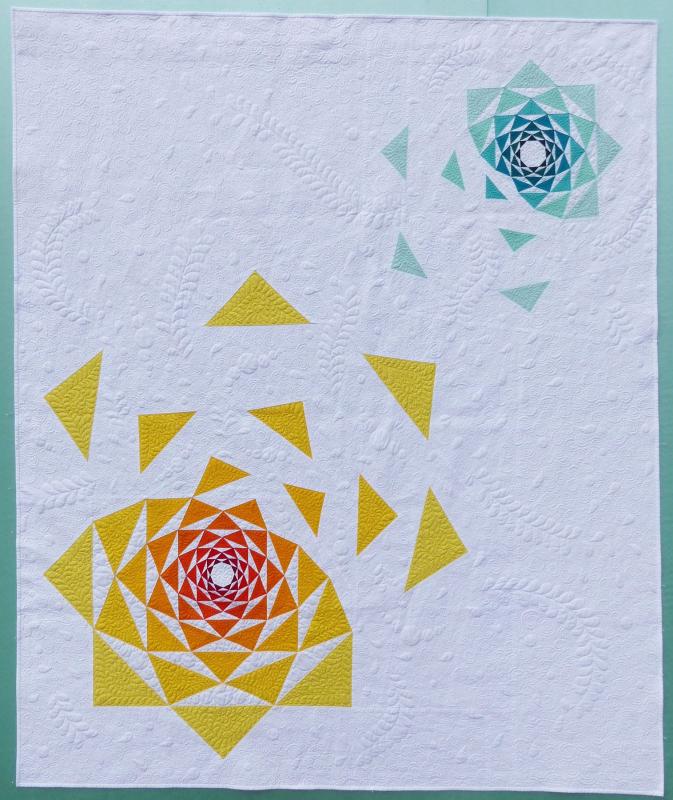 Disintegration of the Persistence of Artichokes
by Sylvia Schaefer