Two decades later and quilter Tanya McRae submits yet another beautiful traditional quilt
The spectacular global event, World Quilt New England, continues to be the host of the premiere of the highly renowned World Quilt Competition in Manchester, New Hampshire. Bringing quilt enthusiasts the best quilts from across the globe, many quilters dream of having their work displayed in the competition. For one particular quilter, the competition is a special event she has partaken in year after year.
Quilter Tanya McRae, who's from Wonthaggi Australia, is no stranger to the World Quilt Competition. For the last 20 years, she has diligently submitted her entry from Australia. McRae's first quilt submission was back in 1998 when the show was held at Pasadena, California. During that time World Quilt New England was a traveling show and titled World Quilt & Textile. Flash forward twenty years, and Tanya continues to produce beautiful masterpieces, entering her quilt in this year's 22nd annual competition.
With the World Quilt Competition now in its 22nd year this August, McRae reminisces on the past twenty years and her experiences with Mancuso Show Management's quilt festival.  Tanya even kept her flyer from the first World Quilt Competition she entered. Her use of vibrant colors and technical patterns in her traditional style quilts makes her work unique and recognizable after all these years! Looking back eight years ago, we were able to find her 2010 entry Candles of Life as well as her traditional quilt Day's End from last year.
The competition, which includes entries from across the globe, is the largest international quilt festival to date with 15 countries participating in the competition. These countries over the years have included Brazil, Canada, France, Germany, Ireland, Italy, Japan, Netherlands, New Zealand, Norway, South Africa, Spain, the United Kingdom, the United States and of course Australia.
McRae's quilt will appear at the Manchester venue, and be judged with the other entrants and has the opportunity to be selected to travel across the country to three other Mancuso Show Management quilt festivals. These shows include The Pennsylvania National Quilt Extravaganza in September, Pacific International Quilt Festival in October, and World Quilt Florida in January.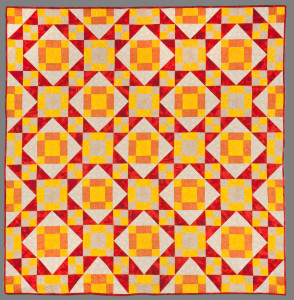 Be sure to check out Tanya McRae's quilt along with the other international quilts in Manchester, NH from August 16-18 at the Center of New Hampshire! Offering workshops, a number of exhibits and a large Merchants Mall, the quilter in you is sure to have a great time! For complete show information on World Quilt New England visit: www.quiltfest.com.
Major Sponsors Innova Longarm Systems / Olde City Quilts, Pfaff – Husqvarna Viking/ Nashua Sew & Vac and Silver Sponsors Gammill / The 12th Stitch Quilts and Handi Quilter / Bits 'n Pieces have generously sponsored the 2018 World Quilt New England.