Bruce and Diane Magidson of SewBatik will be driving to Pennsylvania this fall from North Dakota to have a booth in the Pennsylvania National Quilt Extravaganza's Merchants Mall. Held at the Greater Philadelphia Expo Center in Oaks (Valley Forge area), the show runs September 15-18, 2016.
SewBatik, a merchant of fine batik and hand-dyed fabrics, is a Special Vendor Competition Sponsor of the Extravaganza. Their generosity helps PNQE have an amazing quilt competition and display fantastic quilts in special exhibits from around the world including the entries to the 2016 World Quilt Competition. Bruce and Diane look forward to another successful event and invite quilters, wearable artists and anyone who enjoys the textile arts to stop by their booth to see patterns, kits and especially their 112" cotton batiks.
New for 2016, Bruce and Diane are presenting the SewBatik Fashion Challenge. Challenge information and the entry form are available here. The Fashion Challenge culminates on Saturday, September 17 in a runway style fashion show.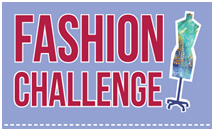 The moderator of the SewBatik Fashion Challenge Show is the Quilt Diva herself, Karen Boutte who will be judging the fashions and presenting her Diva's Choice award. There will also be a People's Choice award as voted on by the fashion show audience.
For complete details on everything offered at PNQE please visit the Extravaganza's website.