Mancuso Show Management announces a new location for 2016 World Quilt Florida – Orrrlannndooo! A premier vacation destination, Orlando is home to many attractions and theme parks, over 170 golf courses, and an eclectic range of restaurants, nightlife and entertainment. Most importantly, Orlando is centrally located so World Quilt Florida can be easily accessed from all directions. MSM is thrilled to bring World Quilt Florida to such an amazing city January 7-9, 2016, to be held in Hall E2, West Concourse of the Orange County Convention Center. Show days will be on Thursday, Friday and Saturday from 10:00 am to 6:00 pm each day. Escape the frigid temps of the northern January winter and enjoy the warmth of artistic inspiration at the 2016 World Quilt Florida!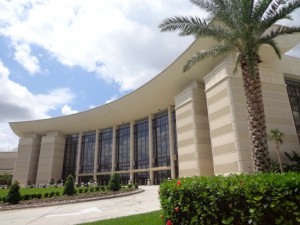 World Quilt Florida offers a fantastic excuse to plan a weekend getaway with a display of over 500 quilts from across the globe, workshops and lectures presented by an international faculty and a fabulous Merchants Mall featuring a variety of quilt, sewing and textile vendors.
The quilt show will once again include the Florida Quilt Competition, open only to residents of Florida. In addition, the spectacular 2015 World Quilt Competition international quilts as well as selected US winners will be on display. These special exhibitions, along with many others will be available for viewing up close. Very appreciated white glove volunteers from local guilds will be walking the aisles to assist.
Quilters wanting inspiration with a large dose of entertainment will not want to miss Mark Lipinski's special afternoon presentation on Saturday, January 9, "Bull in a China Shop (or The Unexpected Journey of an Out of Control Quilter Traveling the World and What He Encountered Along the Way)." Mark truly lives up to his reputation for being a talented quilter, instructor and entertainer. In addition, workshops and lectures will be  presented by  well-known faculty members including Anna Hergert from Canada, Marjan Kluepfel, Carole Lyles Shaw, Mark Lipinski and several others. On Friday, the fun continues after hours with Game Zone – a Quilters Strip Poker/Quilt-O combo hosted by Pat Yamin.
Have a New Year's resolution to start a new project? The show's Merchants Mall will offer everything you may possibly need!
Make it a quilt show-cation!  Mancuso Show Management encourages attendees to take advantage of the very popular all-inclusive show and hotel package that is available to quilt show registrants. Visit quiltfest.com for details.
Pre-registration and other information is available on the show's website, www.quiltfest.com. View or print the event brochure from the website, or to receive a brochure in the mail please write to:  World Quilt Florida, Dept. P, P.O. Box 667, New Hope, PA 18938.
Major Annual Sponsor – Brother: Wandering Stitches; Major Vendor Sponsors – BERNINA of America: Wandering Stitches, Elna/Baby Lock: Sew-Mini Things, Juki: The Sewing Studio Fabric Superstore; Sponsors –  ABM/Innova, Sew Batik and Handi Quilter: Heartfelt Quilting and Sewing; Special Vendor Sponsor –  Siesta Silver Jewelry generously support World Quilt Florida.